IMF's chief economist, Gita Gopinath, expressed concerns for Indian economic growth aiming to achieve the target of USD 5 trillion economy. After Moody's cut India's GDP projections, IMF sets to further downgrade its growth forecast.
Gita Gopinath's Take
In an event in India, Gita Gopinath, chief economist at IMF said that it is good for an emerging economy like India to have big aspirations but the current economic situation makes it a challenging task. Currently, IMF projects India's GDP growth rate at 6.1% for 2019-20 and 7% for 2020. Concerning the slow economic growth she said that to achieve this target, India needs to grow by 10.5% in nominal dollar terms for the next five years whereas for the last six years it just grew by 6%.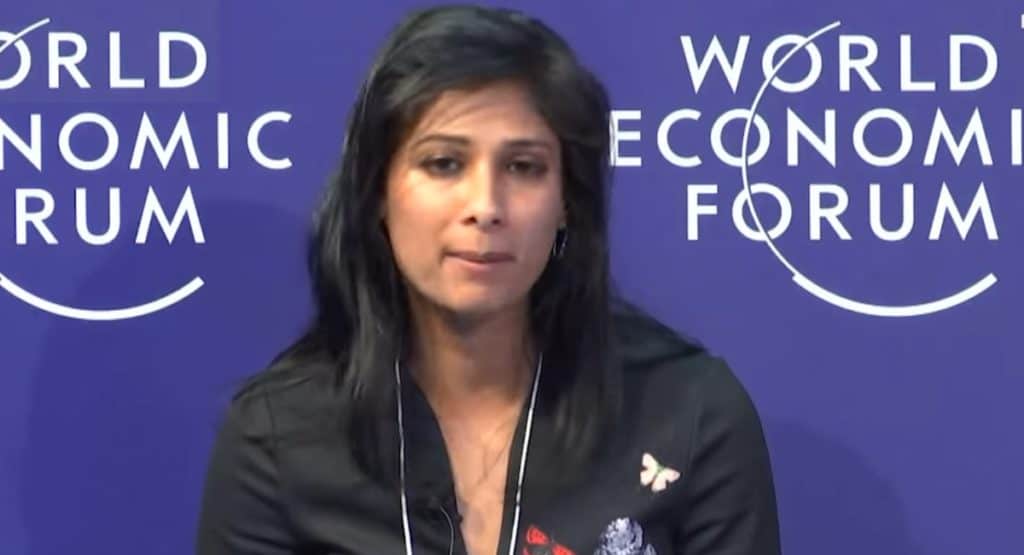 She accounted for low consumption and investment for the sluggish economic growth. She said that although agriculture reforms have been successful at keeping low food prices and inflation, it has reduced farmers income resulting in decreased rural demand.
Revival Suggestions by Gita Gopinath
Gita Gopinath suggested that the government must focus on improving consumer demand. Further, government needs to create employment opportunities and increase productivity in the medium term. Commending the GST, she said that though it is a good move, the government needs to bring other reforms to improve its effectiveness. She further added that the real problem lies in the financial sector. Policy changes required to tackle delayed resolution of dud assets and inefficiency of National Company Law Tribunals.
Three Major Policies Plan
Gita Gopinath broadly focused on three major policies that would help in the revival of the economy. She mentioned the 'clean up' of banks required to improve governance over public sector banks. In addition, urgent need of revival of NBFC's to reduce the emerging risks of liquidity stress. She also emphasized on fiscal consolidation of both center and state government to reduce public debts, improve tax compliance and fiscal transparency. She also recommended bringing such land, labor and product market reforms to create better job opportunities in the country. Along with this, the country requires direct tax reforms and better infrastructure. Further boosting rural economy and business-friendly policies necessary to tackle the slowdown.
In conclusion, the government needs to speed up to achieve the set target by 2024.