Food Adulteration has serious effects on our health. Until now food contamination was limited to milk and vegetables but today you cannot be sure whether the food on your plate is unadulterated or not. Recently, the Delhi police busted a food contamination case of manufacturing fake cumin seeds.
The Fake Cumin Seeds Factory
Delhi Police carried out a raid in a factory manufacturing fake cumin seeds in the Bawana area of Delhi. This gang consisted of five people; Karman, Ganga Prasad, Harinandan, Harish and Pawan, belonging to Shahjahanpur of Uttar Pradesh. The police found 20,000 kg of fake cumin seeds from the site. Deputy Commissioner of outer north district, Gaurav Sharma, along with some FSSAI officials directed this operation.
According to a report, the accused sold fake cumin seeds in open market for Rs 20 per kg as against Rs 400 per kg of real cumin seeds. The gang acquired raw material form Rajasthan and sold the finished product in UP and Rajasthan. The police recovered 19,400 kg of fake Jeera (485 bags), 5250 kg of stone powder, 1600 kg of grass and 1225 kg of grass seeds from the place of operation. The accused confirmed that they changed their place of business every 20 to 30 days.
Adulteration of Cumin
The adulteration ingredients include stone dust, semolina, and grass paste. When mixed mostly in 80:20 proportions give an appearance and smell of original cumin seed.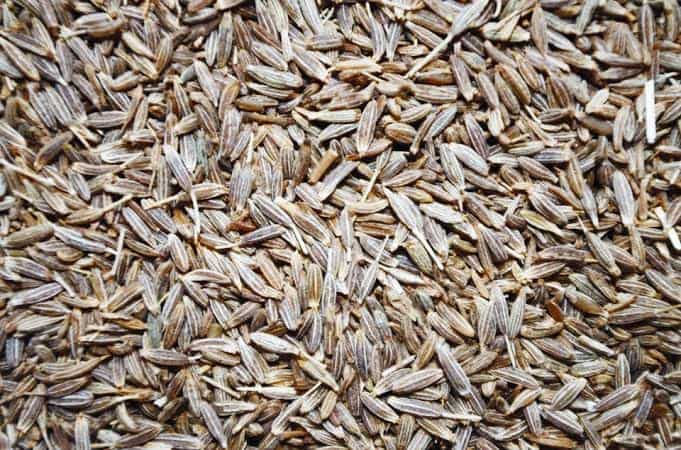 The accused reported that they first experimented with making cumin seeds with different types of grass and seeds from the forest. When they learned the profitability of this business, they hired workers at Rs 2 per kg wage rate to earn more business.
To check adulteration of cumin seeds, rub a pinch of it between your palms. If the palms turn black and shed residue then the cumin seeds are adulterated.
In conclusion, to be on a safer side make sure to buy quality packed spices from renowned companies. Adulterated cumin seeds sale happens in bulk unpacked open market.