The Food Corporation of India (FCI) warehouse capacity has reached to a critical level. FCI's stock in January 2019 was 45.4 MT, in April it was 46.3 MT, in July it soared to 74.2 MT, almost double of buffer norm which is 41.12MT. The total storage capacity of FCI is 86.2 MT, as of May 2019.  The situation is alarming as the new stock procurement commences in December.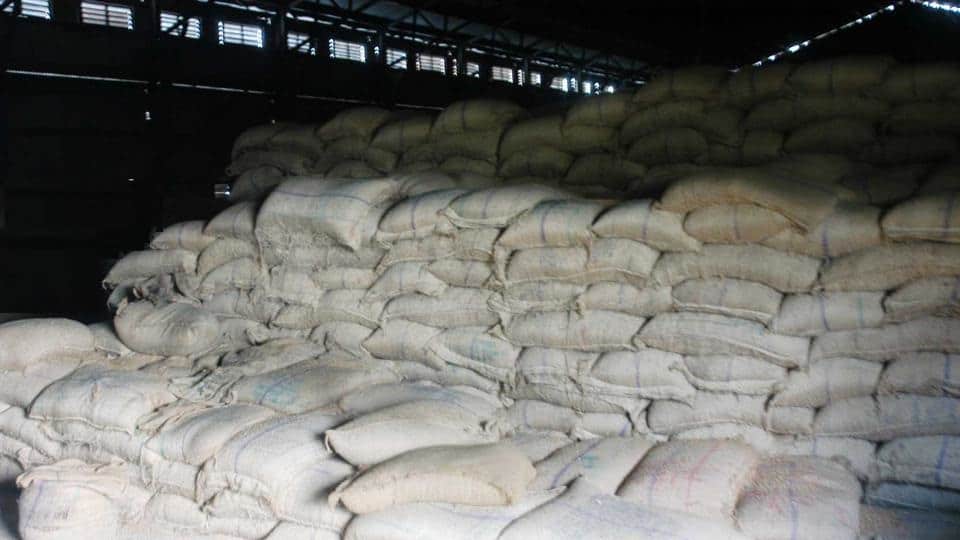 Lesser Sales on Domestic Front
Despite relatively lower selling price offered by FCI, the sales of food grains through ration shops has dropped by around 10-15%. This is due to negligence of government to provide more stocks through PDS scheme. The increase in off take of food through PDS channel is 4% while that of increase in stock procurement is 14% from July 2018 to July 2019.
Increased Subsidized Food Grain Distribution
FCI storage capacity at critical levels and increase in distribution of food grains is necessary. Under NFSA beneficiaries scheme, 80 crore beneficiaries will be provided 7Kg of food grains per month which was 5kg per month earlier. This allocation of additional food grains would help in off take of the stocks. 
Crop Holiday
Many State Governments are urging farmers to adopt other kharif crops such as cotton, pulses and oil seeds in place of paddy or wheat. This will lead to reduction in procurement of rice and wheat.
Haryana government decided to launch 'pilot project' to motivate farmers to switch to other kharif crops like maize, oilseeds and pulses in place of paddy. Under this scheme, the government will support the farmers by providing INR 2000 per acre for plantation of alternative kharif crops instead of paddy.
Farmers will also be provided with free seeds and a premium payment for maize crop insurance. In addition, the government has assured farmers that their produce will be procured by food agencies. The scheme could reap results in future.
FCI Commissioned New Road Maps to Accelerate Silo Construction
FCI has decided to bring new designs in silo construction so as to achieve the target of 100 Lakh tones storage by 2022. Previous government had built 6.75 lakh tonnes of storage capacity. At present, work is in progress for 22 lakh tones storage capacity. The engineering consultancy firm RITES LTD, has been tasked to present new blue print for silo construction to meet the targeted capacity.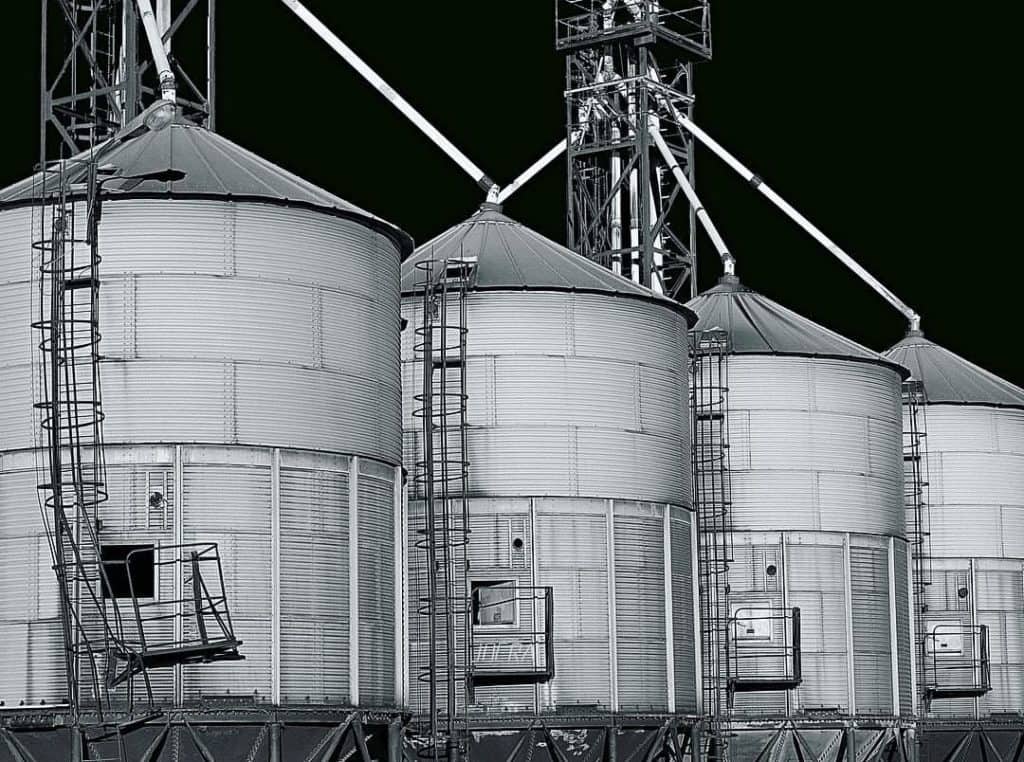 In conclusion, FCI storage capacity at critical level and is operating at loss currently, with debt of over INR 200,000 crore besides INR 80000 crore of short-term debt. FCI's sale of food grains has dropped from 52.7 MT to 45.2 MT in the past 5 years. Storage issues will add on to its losses if off take of stocks is not done on time.