As the protest against the new farm laws enters the fifth day, protesters threaten to block all five national highway entry points to the national capital. 32 Farmer unions will meet Agriculture Minister today.
Discussions at 3 pm Today
Citing cold and Covid situation, Union Agriculture Minister, Tomar has invited farmers to discuss the issue today at 3 pm. Farmers rejected the government's conditional offer to hold talks if they move the protest to the Burari ground. Claiming the Burari ground as the open prison, the protestors spent another night in the shivering cold of Delhi saying that they will do whatever it takes to end the three new farm laws.
Vegetable and Fruit Supply Effected, Commuters Face Problems
The ongoing farmers' protest at the Singhu and Tikri border points of Delhi has reduced the supply of vegetables and fruits by half at Delhi's largest wholesale market Azadpur Mandi. Also, the closure of both borders continued to disrupt the traffic. As a result, the Delhi Traffic Police asked commuters to take an alternative route on its Twitter handle.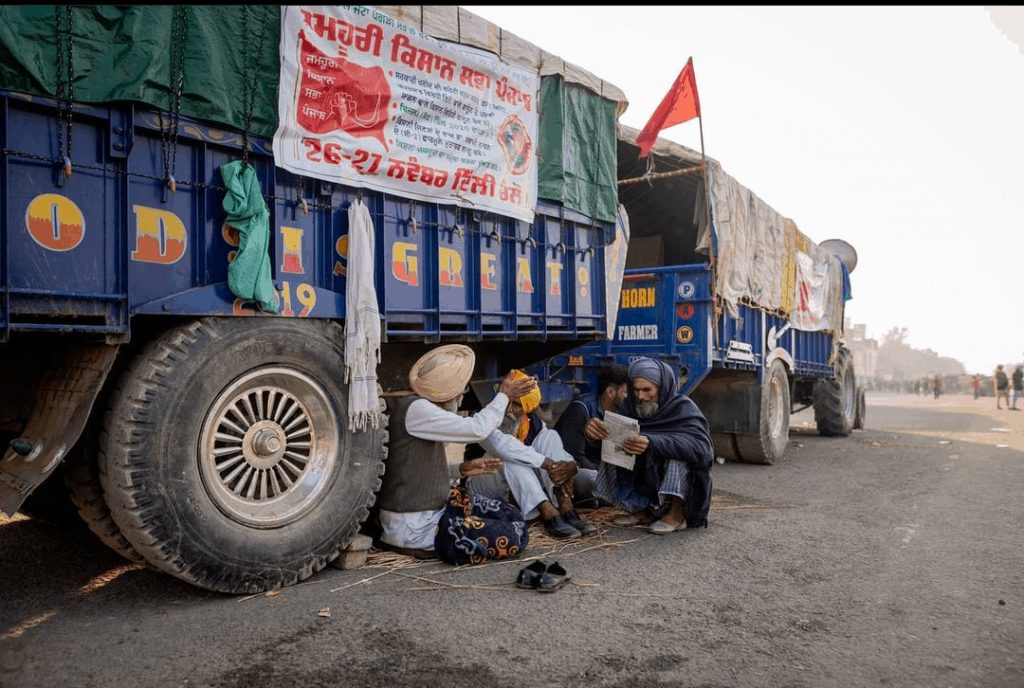 Farmers Express their Fear of Losing a Stable Income
Talking to the media, Ranveer Singh, Pradhan of Shahbazpur village in Tarn Taran district of Punjab said that he sold 125 quintals of Kharif paddy in an APMC mandi at MSP this year. However, he questioned that following these new laws, what's the guarantee that the farmers will be permitted to carry out the trade at MSP in the future. He has travelled 425kms with 125 fellow farmers to take part in the protest.
Similarly, several farmers stated that they are doing this to protect future farmers from the exploitation of corporate players. Further, they added that though ahrtiyas at Mandis are private traders, they are dealing with them for several years. Also, countering all the allegations, farmers said that none of the political parties had funded the protest. Balavinder Singh, a farmer from Amritsar, conveys that the way the government is treating protestors does not allow them to instil confidence in the laws.
To sum up, farmers are determined to get farm laws repealed. Now it is to see if the government can resolve the issue amicably or not.