As the number of COVID cases increases in the national capital, the Delhi High Court made changes to the testing procedure. In brief, doctors' prescription for testing is no longer mandatory. As a result, the identification of asymptomatic patients and containment of the disease becomes easier.
Changes Made to the Testing Guidelines
Till now, a doctor's prescription was mandatory to get an RT-PCR test for COVID-19. But in a recent judgement, the guidelines were changed. Further, justices Hima Kohli and Subramonium Prasad ruled that Aadhar card details and a Delhi address proof were enough to be eligible for testing. Along with that, a person must also fill up a form given by the Indian Council for Medical Research (ICMR).
Additionally, as the cases surge, 2000 tests per day will be allowed in private laboratories. Beyond that, the state has a testing capacity of 12,000 per day, they noted. Furthermore, Chief Minister Arvind Kejriwal said that he had a conversation with the health minister regarding testing procedures. He said that anyone could get themselves tested without a doctor's prescription.
On-Demand Testing
The National Task Force on September 5th allowed for on-demand testing without prescription throughout the country. In their advisory, they mention that all individuals who need to submit a negative test for travelling can do so without hassle. The state government must decide the simplified modalities, they noted. In addition to this, contact tracing mechanisms and tracking must also be ensured by health authorities.
Even though on-demand testing is possible, specific individuals must be prioritized according to the ICMR. It includes asymptomatic patients in need of surgery or procedure, contacts who are at high risk, people struggling with acute respiratory infections and those suffering from influenza.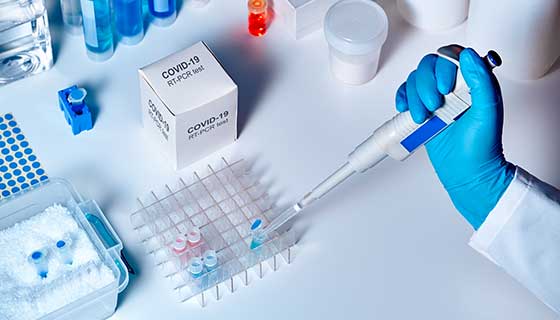 Importance of On-demand Testing
As of now, the total recorded cases in Delhi stand at 1,97,135 out of which 1,70,140 patients have recovered. Following that, the number of new cases added today came to a total of 3,609 and the state also recorded 19 deaths. The active number of cases is 22,377. The statistics portray that the cases are rapidly increasing in Delhi as well as all over the country. Therefore, when tests are not available for everyone, a large number of asymptomatic patients won't be tested. As a result, it'll lead to further spread of infection. On the other hand, on-demand testing will help identify individuals with mild symptoms. And, most importantly, it'll help those who need to travel or get essential medical procedures done.
When Should we get Tested?
Even though testing on demand is possible, we must be rational and careful. As COVID-19 is increasing at a concerning rate, some people at high-risk situations need to be tested first. According to the National COVID helpline, one must get tested if symptoms persist for more than three days. Not every cough or cold warrants testing. But, it is essential that even for a cold, one should get prescribed medication only from a doctor. Thus, health authorities strictly warn against self-medication.
The testing is available in both private and government facilities. But one must make sure that the clinic or laboratory is ICMR certified. It is also essential to follow all the social distancing norms. Further, as public transportation in Indian cities opens up, we must travel with caution and respect all regulations. Though we are opening up the country, we need to remember that it is for economic reasons only. The threat of coronavirus still looms large, so we must act with caution and follow all relevant safety procedures.
In all, on-demand testing will help us contain the spread. But, we must make sure that we aren't careless in testing and prioritize high-risk patients. Along with this, following all the regulations and cooperating with the state officials is of utmost importance.