Punjab reported 330 coronavirus cases today taking total cases in the state to 1102. This is the biggest single-day spike in coronavirus cases reported in Punjab till date. After Tablighi Jamaat event, a new wave of coronavirus cases witnessed after stranded pilgrims at Hazur Sahib in Nanded Maharashtra came back to Punjab.
Pilgrims Return From Naned Hazur Sahib
Around 3,525 pilgrims from Nanded Hazur Sahib (Maharashtra) have returned to Punjab, without testing. The government sent around 80 buses to take stranded people. Test reports of more than 500 returnees have tested positive so far. Besides, students and labourers returning from Kota and Jaisalmer in Rajasthan seem the latest threat for the spread of COVID-19 in the state. Amritsar District has the highest number (218) of Coronavirus cases in Punjab.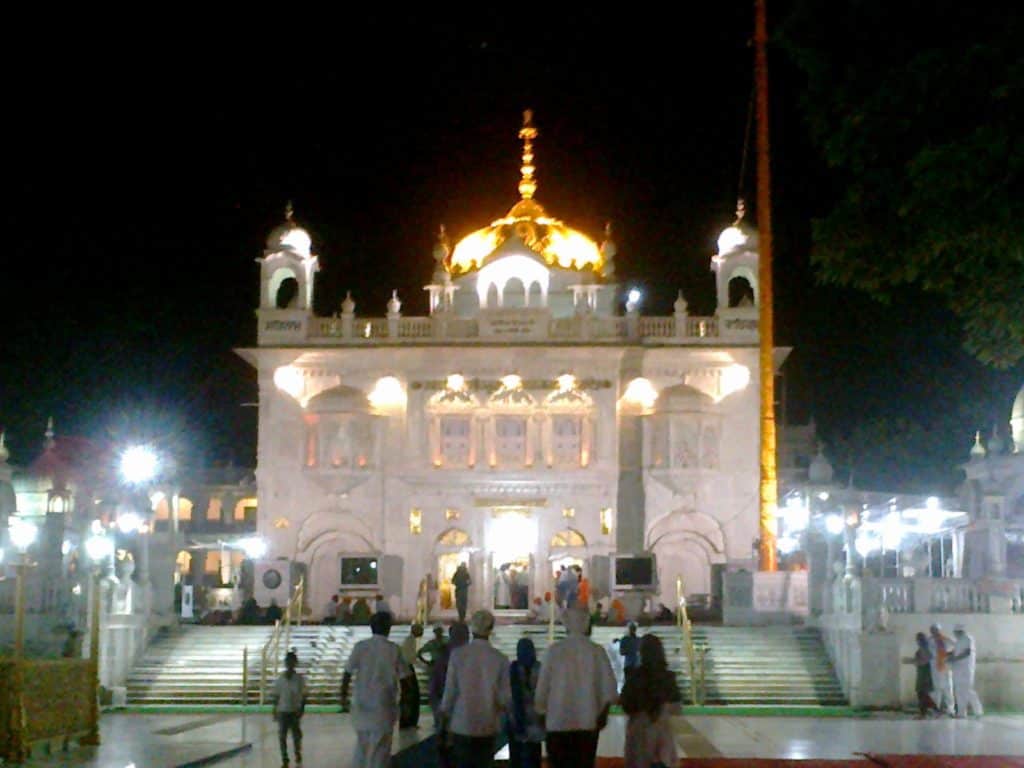 Allegations
The Sikh pilgrims were stranded at gurdwara Hazur Sahib in Maharashtra's Nanded. They started returning to Punjab from April 22. However, the order of quarantining came five days later. Punjab Health Minister Balbir Singh Sidhu blamed the Maharashtra government for not testing the pilgrims. He further said that the government did not help the pilgrims and they were left on their own.
Akali Dal Demands Health Minister's Resignation
On the other hand, Akali Dal demanded health minister of Punjab's resignation for not putting up guidelines of testing all pilgrims on their arrival in Punjab. Apart from this, Akal Takht Jathedar Harpreet Singh stated after CM's comment on highest cases from Tablighi and Nanded, that declaring Takht Sri Hazur Sahib as home to the Coronavirus is a big conspiracy. The gurudwara has denied allegations of the CM of not taking precautions to avoid infections.
Takht Hazur Sahib Management Board Denies Acquisitions
Bhupinder Singh Minhas, (President of Takht Hazur Sahib Management Board), clarified that they took mandatory precautions to prevent the spread. Further, he said that they adjusted 332 persons in 200 rooms in serais. They divided pilgrims into groups of 20 for partaking langar. Also, they did not allow people to leave their rooms. Besides, they screened all pilgrims thrice and found all without any symptoms.
They wanted to return to Punjab, but the government took one and half month to act. Also, the SGPC chief appreciated the government's efforts for bringing back the pilgrims. However, it is unfortunate that some people are negatively commentating on them, making them feel alienated.
Mandatory Quarantine
Punjab government has ordered 21-day quarantine for people who have come from an outside state. The authorities sent asymptomatic pilgrims to their respective districts. Also, the ones showing symptoms were directly sent to the isolation facility. The government ordered 21-day quarantine for negative outcomes.
Opposition Blames
Shiromani Akali Dal President, Sukhbir Singh Badal, blamed the Punjab government for mismanagement of cases. He pointed out that the rate of testing in Punjab is very low. Also, the government is not conducting any random testing. Badal blamed that the government must ensure the return of the residents stuck anywhere outside Punjab with safety protocols.
In all, the government should have taken strict precautions while transferring the pilgrims and quarantine should be mandatory.