INR strengthened against USD by more than 70 paise today. Today Indian rupee fluctuated from 75.85 to 76.31 and finally settled at 75.95. Compared to the previous day's closing of 76.68. INR gained 0.96% approximately with the Indian equity market turning green again.
Investors sentiments were uplifted by RBI when they announced about undertaking extra purchases of Government Securities in Open Market Operations (OMO).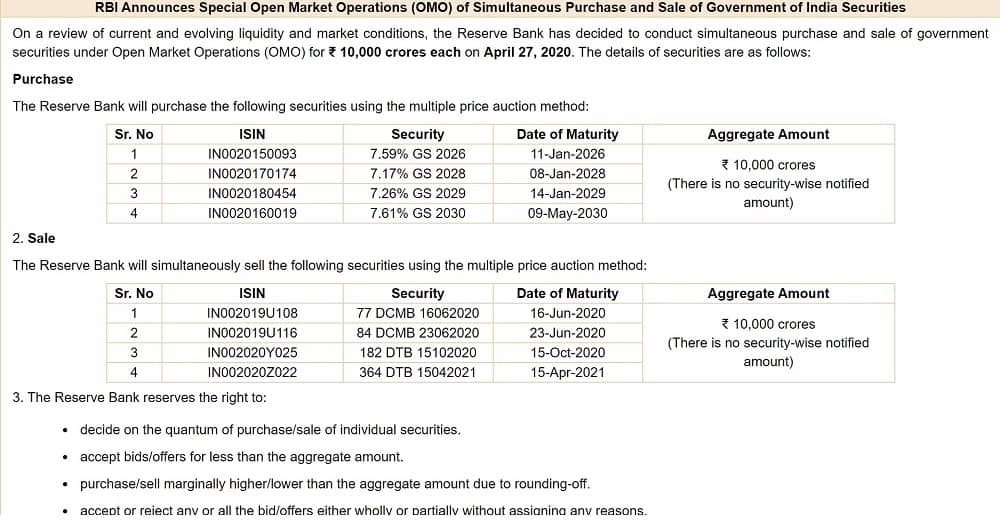 Crude Oil
Brent crude today gained value and increased by 8.7% equaling to USD 22.15 for a single barrel. US crude oil was up by 13.6% equal to USD 15.65 per barrel. INR to remain under pressure if crude gains any further.
Analysts suggest that the problem of storage and lack of transportation still exists, but the conditions can only improve after hitting rock bottom on Monday, when prices fell to zero. OPEC+ agreed to cut the production by a considerable difference from May 1, 2020. Oil producers from the USA also suggested closing the oil wells. Government support and market sentiment across the globe helped increase the prices. Analysts further expect to have steady gains with limit on production and supply crude of oil, as demand remains at record low globally.
Gold Price Gained Momentum
Today gold price rallied again and touched one week high as investors invest on fiscal stimulus hope. Pattern suggests gold may produce higher returns in future. Bank of America on Wednesday raised its gold futures target from USD 2000 to USD 3000. Further, this led to many investors across the globe preferring gold to equity or any other commodity.
In India, increasing Coronavirus cases and market volatility led many investors to opt for Gold as a steady investment. Today, Gold futures went up by INR 283 to a total of INR 46450 per 10 grams. Silver futures also surged by INR 640 to INR 42326 per kilogram.
INR to remain volatile against USD with unpredictable market situation and investors keenly watch and hope for the conditions to settle across the globe.