08:00 pm (IST)
15 April 2021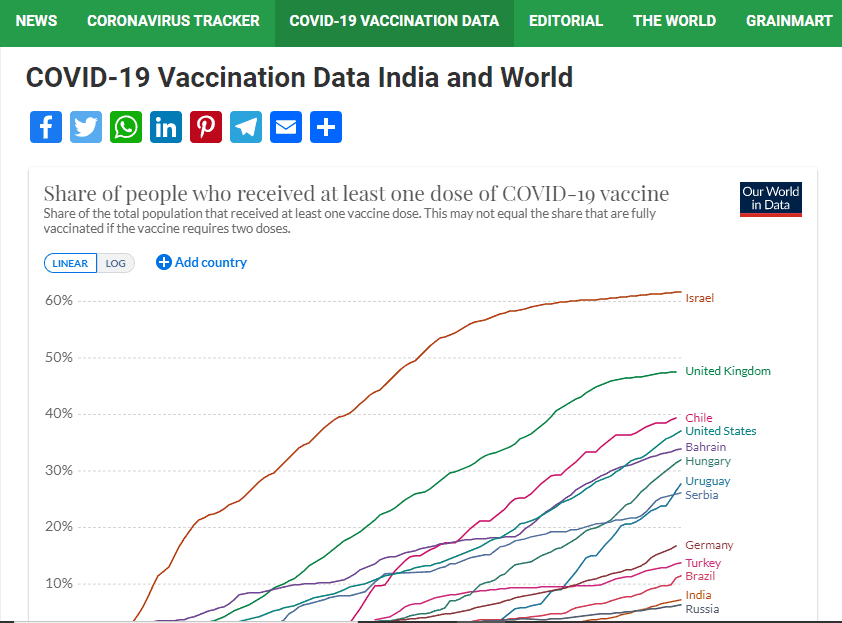 07:47 am (IST)
15 April 2021
Just a vaccine Will not Protect us From Coronavirus
In addition to vaccine, one must abide by all the COVID-19 rules to avoid getting the infection. Know more here.
05:30 pm (IST)
15 April 2021
Kumbh Mela Returnees Must Get Tested for COVID-19
It is mandatory for people to get a RT-PCR test for COVID-19 while returning from Kumbh Mela, Haridwar. Without the negative report, people would not be aloowed to enter the state, says Health and Family Services Commissioner of Karnataka.
04:47 pm (IST)
15 April 2021
NEET Exams Postponed
The National Eligibility cum Entrance Test for Postgraduation was scheduled to be held on April 18. due to the surge in COVID-19 cases, the exams are postponed, and the tentative dates will be announced later, says Union Health Minister Dr Harsh Vardhan.
03:47 am (IST)
15 April 2021
Telangana SSC 10th Board Exam Cancelled
Tenth exams are cancelled due to the rise in COVID-19 cases, so the students would be promoted to class 11 based on internal assessments, says Telangana government.
Jammu and Kashmir also cancels the class 10 exams. However, the class 12 exams are just postponed.
11:27 am (IST)
15 April 2021
Indian Government's Response to the COVID-19 Pandemic
Watch the response here.
11:15 am (IST)
15 April 2021
India News April 15: RBI's RTGS Services Will be Shut on April 18
11:07 am (IST)
15 April 2021
USD/INR Update: Why id Rupee Value Decreasing?
The surge in COVID-19 cases and RBI's G-SAP programme for liquidation. Read more here.
10:45 am (IST)
15 April 2021
India News April 15: COVAXIN Missing From a Government Hospital in Rajasthan
320 doses of COVAXIN missing from the cold storage of Hari Bux Kanwatia Government hospital in Jaipur.
10:35 am (IST)
15 April 2021
COVID-19 Testing Update in India
As of yesterday, India has tested 26,20,03,415 COVID-19 samples. 13,84,549 samples were tested on 14 April alone, report ICMR.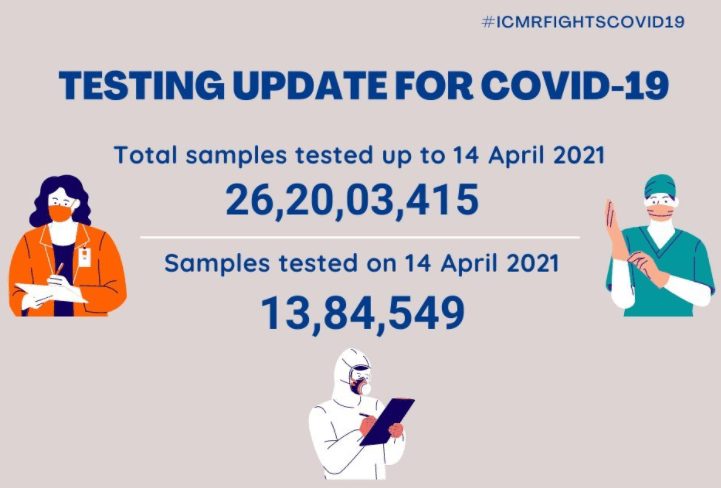 10:15 am (IST)
15 April 2021
India News April 14: Double Mutation is a Matter of Concern
Recent reports suggest that the mutation is a variant of concern. As the cases surge rapidly, the variant may boost the spike furthermore. The double mutants E484Q and L452R are posing as a bigger threats amid the second wave. Read more here.
9:30 am (IST)
15 April 2021
COVID-19 StateWise Report
Maharashtra reported 58,952 fresh yesterday, taking its tally to 35,78,160. Following that, Kerala has recorded 11,89,176 cases so far, along with 8778 cases reported on April 14. Subsequently, Karnataka, Tamil Nadu, Andhra Pradesh, and Delhi follow with1094912, 954948, 937049, and 767438 positive cases.
09:02 am (IST)
15 April 2021
India News: India Reported Almost 2 Lakh Fresh Cases on 14 April
India reported 1,99,376 fresh COVID-19 cases on Wednesday, pushing the total infections tally to 1,40,70,890. Further, the active cases tally crosses the 14 lakh mark and reached 14,65,877 report from the Union Health Ministry. The death toll stands at 1,73,152 after reporting 1037 deaths yesterday.
08:00 am (IST)
15 April 2021
India News: Burial Space is a New Problem for COVID-19 Victims
Jadid Qabristan Ahle Islam is one of the largest graveyards in Delhi. As of now, the graveyard has space for only 150 burials. The COVID-19 related death spike has increased drastically in the past week. Further, several major cities meltdown due to the excess use of electric furnace as well.
In all, after running around for hospital beds, now Indians are running around in search of crematoriums for COVID-19 victims.