Government released GST compensation of Rs 35,298 crores due to states, after continuous pressure. Compensation was delayed for various states who were infuriated by the delay and even decided to take the matter to supreme court. However, the finance minister had promised to release the compensation at the earliest, following which the compensation was released days ahead of the 38th meeting of the GST council. The compensation has been pending since August.
The Compensation
According to the central goods and service tax act 2017, the central government is required to provide compensation to the states for the loss of revenue arising due to implementation of GST.
The compensation amount is given to maintain at least 14% growth rate over the base year of 2015-16. The center pays the deficit in maintaining 14% growth rate after every two months.
Slippage in Collections
For the financial year 2019-20, the government had budgeted Rs 6,63,343 crore in the GST collections. Only 50% of the target nearly Rs 3,31,671.50 crore was collected till November 2019. The compensation cess collections target was Rs 1,09,343 crore of which only Rs 64,528 crore was collected till November end.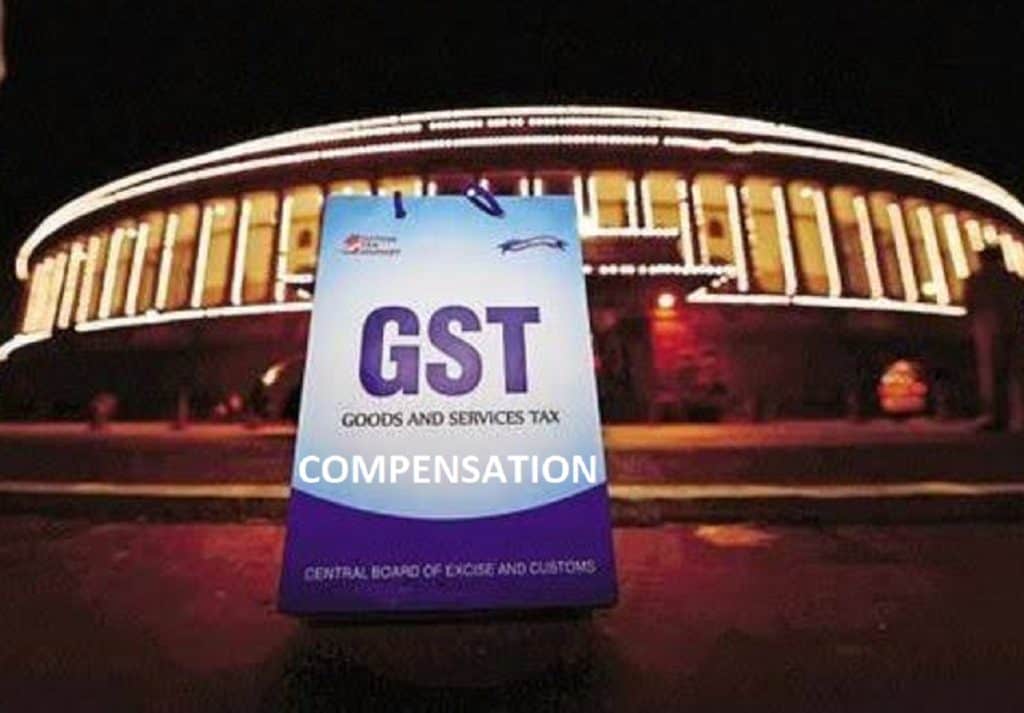 The shortfall in the cess collection of compensation is ascribed to the delay in GST fillings. It is also down to flood ridden states, slowdown in consumption and the cut in corporate taxes.
Compensation Requirement from 9 States is Estimated to be Rs 70,000 Crores
GST compensation amount released by the center is for the months of August and September. The compensation for October and November are yet to be released.
According to ICRA, the compensation requirement for 9 states is estimated to be Rs 70,000 crore for this fiscal. The GST collections are low and ICRA estimates this collection to fall short by Rs 3.5 lakh crore at the central level with respect to the July 2019 budget of Rs 24.6 lakh crore. While the total shortfall for is expected to be Rs 2.2 lakh crore for FY20.
Given that sates are largely dependent on the GST funds released by the center, the delay in release of the funds will affect the functioning of the sates.