Import and exports plunged consecutively, steeping lower each time thus narrowing trade deficit. Exports fell 1.8% in December 2019 unceasingly for fifth consecutive month. Similarly, import's downfall stood at 8.83% for seventh successive months. Both these scenarios aided to further shrinking trade deficit from USD 14.19 billion in 2018 to USD 11.25 billion in 2019.
Major Reasons for the Narrowing trade deficit
As a result of low global demand, there is a substantial reduction in exports of plastic (18.14%), gems (7.55%), jewelry, leather products (5.26%), and chemicals (4.5%). Consequently, this abridged India exports to USD 27.36 billion in December 2017. Further, over 18 sectors out of the 30 chief sectors have a negative growth graph during the month.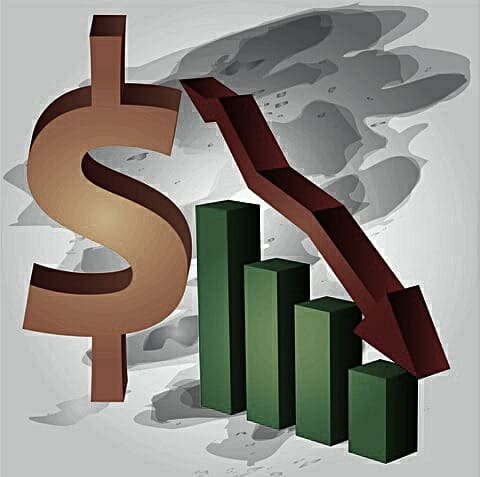 In addition, the reason for falling exports was also due to ambiguity over the Merchandised Export from India Scheme (MEIS). Thus, raising concerns over emptying liquidity and forming an obstacle to accomplish export growth. Furthermore, resulting in the below-average performance in the industrial sector due to insufficient manufacturing and power generation alongside the mining sector downfall have a long lasting effect.   
Fall in Import and Export
According to government report, imports of gold fell approximately 4% (USD 2.46 billion). Additionally, carpet, petroleum and engineering goods imports shrank by 4%, 3.6%, and 0.57% respectively. Moreover, oil imports saw a decline of 0.83% to USD 10.69 billion. While, non-oil imports observed a fall of 11.56% to USD 27.92 billion. Similarly, imports faced a fall of 8.9% to USD 357.39 billion during the same months.
While exports from India steeped down to 1.96% to USD 239.29 billion during April to December 2019. As per the recent report from RBI, exports of services stood at USD 18 billion and import stood at USD 11.5 billion in November 2019. Consequently, the trade deficit shrinks to USD 11.25 billion, as per the Commerce and Industry Ministry.
Conclusion
This trade deficit has a significant effect on the already contracting nation's economy. Considering this, the FIEO president Sharad Kumar Saraf suggested immediate measures to resolve MEIS and the liquidity issues to assist in resorting the trade flow. Besides that, the Diminution of Duties or Taxes on Export Product (D-DTEP) must be implemented instantly. That apart, Chairman A Sakthivel, Apparel Export Promotion Council of India (AEPC) agrees that government support is mandatory for international trade.