Challenging operating environment to continue till 2020 for MSMEs, says Moody's investors' service. COVID-19 takes a toll on MSMEs in India as debt and NPAs rise. 
Increase in Loan Delinquencies of MSMEs
Moody's investor service said that India's MSMEs would witness an increase in loan delinquencies, which will hit their asset-backed securities. It explained that the loan delinquencies, which have been rising since January, will continue to grow owing to the economic slowdown. Also, property prices will face pressure. Subsequently, it will affect the recovery prospects of MSMEs for defaulted loans. 
Restart Struggle After Lockdown
As transportation services resume almost all over the country, labourers are finding it easy to return to work. However, MSMEs are still finding it hard to restart. While several had to bring back the migrant workers in flights, others had to bear the cost of their quarantine. M.K. Hamsa, owner of a furniture manufacturing firm, said that the production is only 40% back. SRG Apparels Ltd in Tamil Nadu's Tirupur had to provide around Rs 10000 for each migrant labour it bought ago to work.
Rise in NPAs
Public sector banks have registered a rise in NPAs in FY20. These banks have been the primary source of lending to MSMEs under the Mudra scheme. PSBs granted loans worth ₹3,92,437 crore during FY20 under Mudra, and its NPAs stood at ₹18,836 crore. In FY19, the loan amounted to ₹3,06,489 crore, and NPA was at ₹11,483 crores. Banks have become reluctant to lend in an economy that is built on bank lending.
That apart, small industries haves asked for time to repay amid the disruptions due to the pandemic. The President of Coimbatore District Small Industries Association said that there is a confusion among MSMEs regarding the moratorium. Some banks have even deducted interest for this month. Though the Supreme Court's order of not insisting on repayment till September 28 has provided some relief, the issue needs to be settled soon as MSMEs need more time to get back on track.
Government to Big Organizations – "Clear MSME Dues"
Ministry of micro, small and medium enterprises has asked the top 500 corporate groups of the country to clear dues to MSMEs. Emphasizing how important these payments are for their survival, it had earlier asked the private players to release payments to MSMEs in June within 45 days. Further, it had set up an online platform for reporting the monthly dues.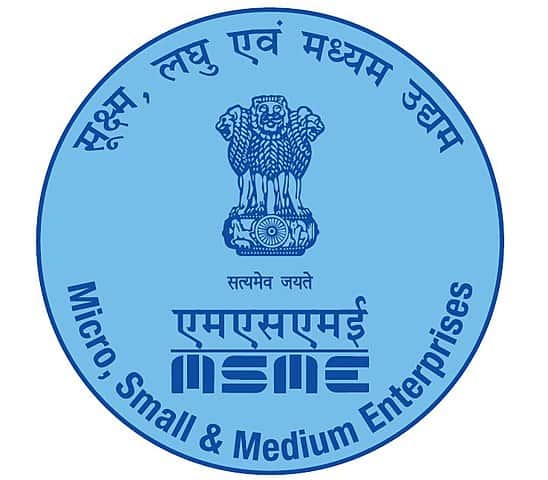 Help the Stressed MSMEs
Dr Niranjan Hiranandani, President of Assocham, and Co-founder & MD of Hiranandani Group in an interview said the Indian MSME sector is resilient. Having faced the effects of demonetization and GST, these businesses have learned to back. However, the magnitude of losses is enormous this time. He further explained that RBI has been proactive in boosting liquidity and has taken such measures, the effects of which will be seen in the coming quarters. However, the government needs to work on the demand side of several sectors, including aviation, tourism, and hospitality which have been badly hit by the pandemic.
Regarding rising NPAs, he said that these would increase unless there's a demand revival. Also, RBI cannot force banks to lend at a specific rate and bear losses. But the government can ensure to percolate liquidity measures to small businesses. Also, banks can give Rs 6.9 lakh crore lying idle with them as reserve measure. Noting the changes, he said that the concept of Atmanirbhar Bharat has made our country less dependent. He appreciated how industries had diversified their line of products, and some of them have even started exporting those products.
In all, the Indian government is removing bottlenecks from wherever possible to make the working of MSMEs easy. Also, MSMEs are optimistic about their rebound. However, COVID burn is deep and will take time to recover.