Nirmala Sitharaman, Finance Minister, revealed in Rajya Sabha that Rupee 2000 notes form major unaccounted cash. It seems that demonetization in 2016 did not work to curb black money in India. Fake news have been surfacing about discontinuation of 2000 notes for a while now. This statement might be a hint to future course of action.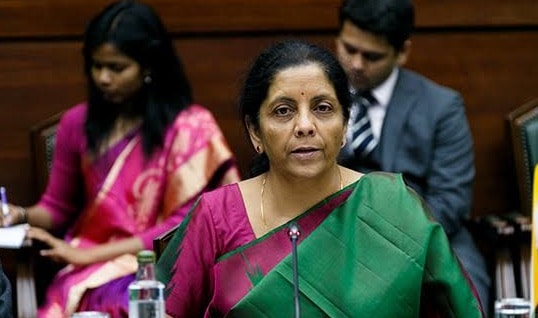 The Report
The statistics reveal that 43.32% of cash seized is in Rupee 2000 notes this fiscal year. This was 67.91% in 2017-18 and 65.93% in 2018-19. Income Tax Department provided this data based on cash seizure cases involving a sum up to Rs 5 crores over the last three years. This implies that the percentage of Rupee 2000 notes in cash seizures is on a decline. The figures have raised a suspicion of hoarding of Rs 2000 denominations. According to data, 329.1 crore pieces of Rupee 2000 currency notes were in circulation as on March 31, 2019. That is worth a staggering Rs 6.582 lakh crore. RBI released Rs 2000 notes on November 2016 post declaration of invalidity of old Rs 500 and Rs 1000 notes.
The finance minister further said that the government is making efforts to bring transparency to the financial system. To know the source of funding to political parties government amended Section 13A of the Act. According to this, no political party can receive a donation worth Rupee 2000 or more in cash. Act permits only account payee cheque drawn on bank, account payee bank drafts or electronic medium .
Solution
Various finance ministry officials have revealed an action is required to limit the misuse of Rupee 2000 note. Concerning this, Subhash Chandra Garg, former finance secretary, stated that it is not difficult to demonetize Rs 2000 note because the majority of these are not in use as they are being stashed.
Besides, the Reserve Bank of India limited the printing of new Rupee 2000 notes as they are not much in circulation. RBI declared this in an RTI query made by the National Investigation Agency.
In all, despite the government's efforts, the black money culture continues in the economy.