Focusing on increasing farmers income, the states are advised to castoff Agricultural Produce Market Committee (AMPC) and acclimate to the electronic National Agriculture Market (eNAM). The above-said platform is believed to fetch good prices for farmers produce. Further, Finance Minister Nirmala Sitharaman urged the establishment of farmer Producer Organizations (FPOs). Considering that, this act would enable easier access to official finance.
Dismantling APMCs
APMCs or Market committee's of each state ensured a place for farmers to trade and sell at a good price. Moreover, it focused to inhibit of mistreatment of farmers. However, in the recent past, it has proved to be inefficient in aiding the farmers in several advanced aspects to harmonize better prices.
Adopting eNAM
Concentrating on rural development, the government concluded that the use of eNAM would benefit the farmers. Primarily, the retailer is profiteer between the farmer and consumer. Therefore, farmers would make profit by adopting eNAM and omit the middlemen. Profit cut to wholesalers, commission agents and other middle men would directly go to farmers.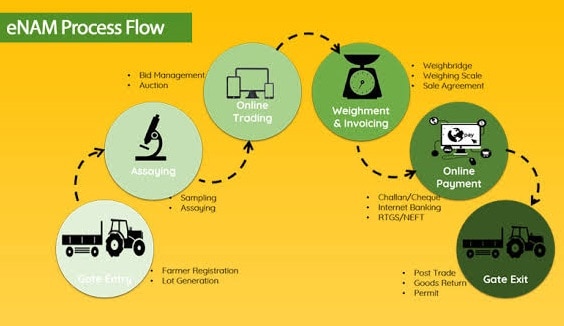 eNAM is pan-India trading via an electronic portal that provides a platform to create an integrated nation-wide market for agronomic merchandises. Taking into consideration of benefits, the union government are advising states to replace APMC with eNAM. Also, many states agreed to try out eNam.
Several States that have Nodded their Approval
States which adopted eNAM for integrated electronic trading of commodities include Uttar Pradesh, Uttarakhand, Andra Pradesh, Telangana, Rajasthan, Gujarat, Maharashtra, and Madhya Pradesh. In this brief duration of time, over 136 dealings of more than 14 commodities have been dealt through this platform.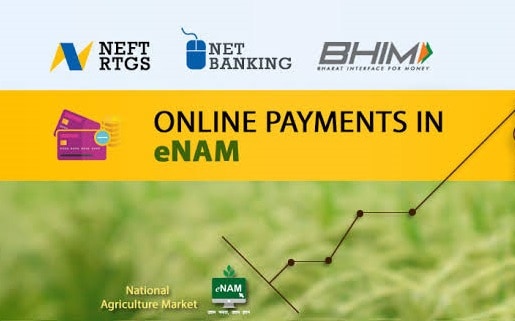 Finance Minister Addressing the Issue
Finance Minister Nirmala Sitharaman on Tuesday addressed the 6th World Congress on Rural and Agri Finance. Subsequently, she emphasized the promotion of SHG-Bank Linkage Programme that has a concern on rural women's development.
Further, Sitharaman emphasized the idea of the center to add rural and agriculturalist progress on a larger map. Additionally, confirmed that the Aadhaar usage for direct transfer helps prevent larceny of their profit. Furthermore, farmers can comprehend better values for their produce. On the other hand, addressing FPOs, she believes that the assemblies will prove to be useful in guiding one another.