Indian farmers increase the area under rice cultivation owing to good monsoon and rising exports. Rice output expected to hit record high as paddy cultivation area expands across India. 
Rice Output to Hit Record High
B.V. Krishna Rao, the president of India's Rice Exporters Association, said that farmers are interested in cultivating rice. He expects rice production to reach 120 million tonnes this year. India produced 117.94 million tonnes of rice in 2019/20. The sowing of rice started early this year due to early monsoon in southern and eastern regions. Unlike its competitors, India has a massive surplus of rice to export.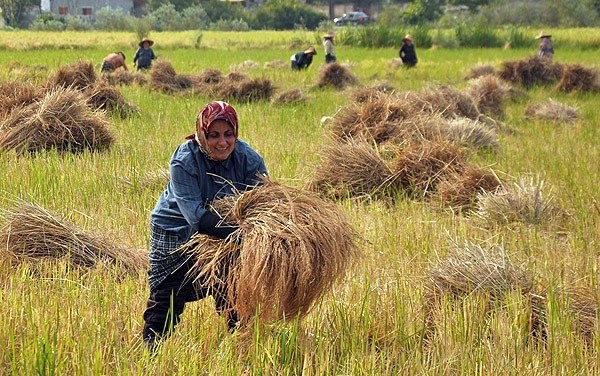 Rise in Exports
The increase in rice price for the new season by the government (2.9%) has accounted for an increase in cultivation. Besides, the high rate of Thailand and Vietnam (the second and third largest exporters of rice) due to limited supply benefitted the Indian rice exports and thus farmers this time. Also, higher output from India can make exports more competitive, compensating for the lower amounts from the competitors. 
State Agencies, FCI Will Need to Buy More 
The record high paddy cultivation could also force the state agencies to ramp up its procurement as they already hold 27.4 million tonnes of rice and another 21 million tonnes of un-milled paddy. Also, it can dampen domestic prices and force the FCI to buy nearly half of the output from farmers.
In all, the monsoons, the government backing, and the increase in exports have encouraged farmers to grow more rice.