The finance minister, Nirmala Sitharaman, is meeting with various stakeholders to assess the current economic situation. On July 7th, she met with the chiefs of 23 state-run banks.
Government Urges for the Increase in Capital Expenditure
Capital expenditure, or CAPEX, is government spending for the creation of assets which is very important for economic growth. In the meeting, the finance minister encouraged the Central Public Sector Enterprises to increase their CAPEX. The total CAPEX target for the 23 CPSEs is Rs. 165,510 crore for this fiscal year.
Spend 50% of Capex by September
The government asked the public sector undertakings to monitor all activities closely. But, a lot of these businesses are just slowly coming back into full capacity after the "unlock" started. Hence, the Finance Minister has directed the CPSEs to immediately contact the department of economic affairs or public enterprises if there are any issues. Increasing the capital expenditure in such a short period is a tough task. But the Finance Minister reiterated that collective efforts were significant.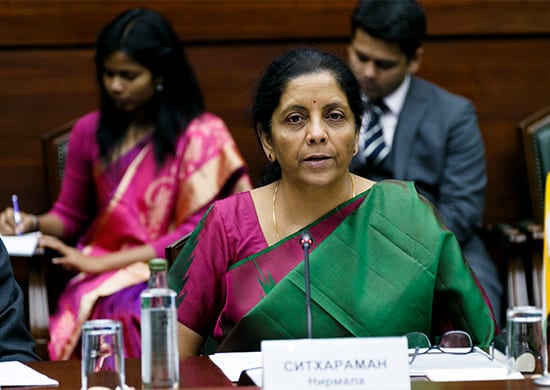 Problems put Forth by the PSUs
Many public sector undertakings faced a lot of issues during the lockdown. Many concerns like the shortage of human resources, delay in payments, import and distribution were brought up by them in the meeting. There has been a lot of disinvestment in public sector undertakings recently. India has also indulged in the privatization of PSUs. But the role they play in reviving the economy at this point cannot be ignored.
In all, Nirmala Sitharaman is trying to expedite the economic growth amid the pandemic disturbance. Accordingly, the government is urging evaluation of current performance to strive for betterment. A collective effort will surely yield benefits. However, we should wait for the results of the present actions.