Freedom 251 phone fame Mohit Goel, yet again in the news for cheating dry fruit traders. Upon receiving over 40 complaints regarding the fraud, Mohit Goel finally arrested.
Dry Fruits Fraud
Noida based company, Dubai Dry Fruits and Spices Hub is under scrutiny for cheating dry fruit traders. Further, police comment that the Mohit Goel's company with five others pulled off scams worth 200 crores. Initially, Goel would gain trust by placing orders and paying on time. Subsequently, the payments would stop, and the cheques would bounce, says Love Kumar, additional CP. Following the procurement of dry fruits at a higher price than usual, however not making full payments, Goel and his associated would sell the same in an open market. Nevertheless, the balance would remain unsettled despite selling the products.
The Arrested
Mohit Goel, Sumit Yadav, Praveen Singh Nirwan, Rajiv Kumar, and Om Prakash Jangid are arrested. The said accused would place orders, pay 40% through net banking and provide a cheque for the rest of the money that would eventually bounce. First, an FIR was lodged against the company on December 24, 2020, by Rohit Mohan. After arrest, the police recovered an Audi, 60 Kg dry fruits, and documents related to the fraud.
Other Scams
Initially, Mohit Goel was under arrest for the Ringing Bells Fraud in 2017. Following that, his next company, Master Freedom Company, attracted an FIR when the company offered phone at Rs 2399 and LED TV at Rs 9900. Subsequently, he moved on to Dry fruit business by staring Family Off Dry Foods India Pvt Ltd, that ran into another case. That apart, he tried his hand in selling ayurvedic commodities which ran into trouble. Now finally, Mohit Goel is arrested for Cheating Dry Fruits Traders.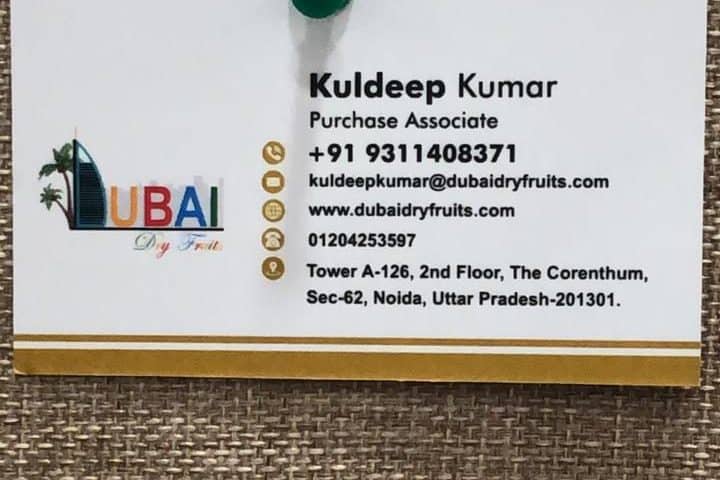 Deepak Aggarwal, Wesderby India Pvt Ltd Dodged a Bullet
Mr Kuldeep from Dubai Dry Fruit Company Contacted Mr Deepak Aggrwal in July 2020 via Indiamart. At a meeting in the company at the Corethum, Mr Kuldeep requested to buy products (rice) on credit. However, since selling off via credit is not a policy practised by Weserby, the offer was rejected. Upon receiving the news regarding the fraud, they dodged a bullet, says Deepak Aggarwal in the interview with Grainmart.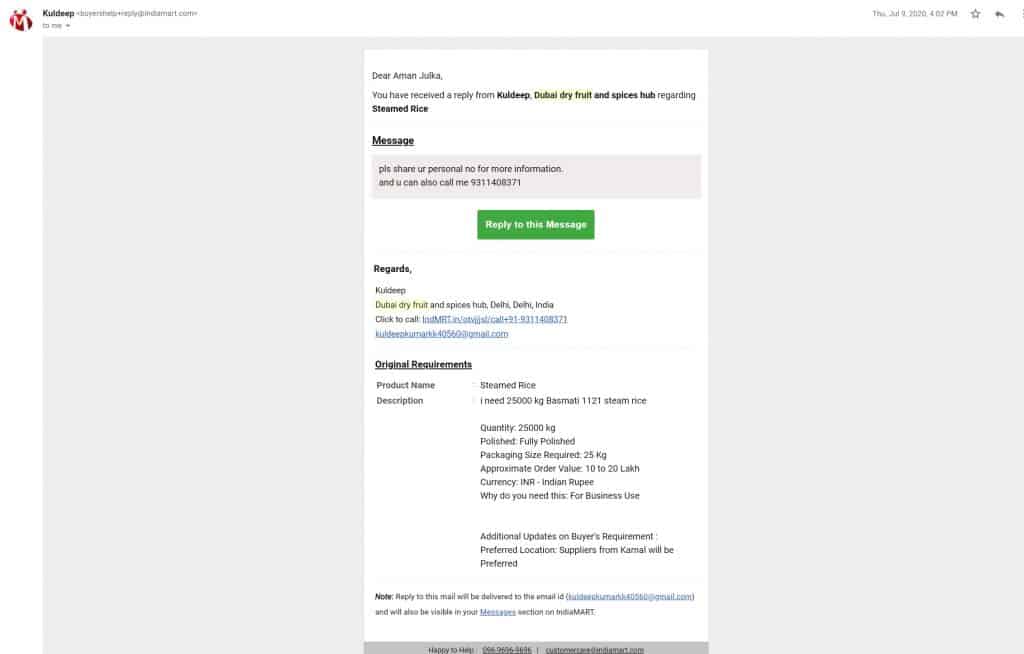 In all, Mohit Goel was arrested on Sunday. Following that, a bail plea petition on Monday at Surajpur Court. However, due to substantial evidence, Mohit Goel was denied bail and remains in custody.