India's government has extended the due date for filing Income Tax Return (ITR) for fiscal 2019-20 from 31st December 2020 to 10th January 2021.
The Finance Ministry has extended the timeline to file the income tax return by ten days. Now, individual taxpayers can file tax on their income till January 10, 2021. Companies and individuals who need their accounts to be audited can file ITR until February 15, 2021. The previous deadline for the same was January 31. The ministry said that it had extended the dates owing to the pandemic. The taxpayers faced difficulties in meeting the statutory and regulatory compliances. Hence, the extension would provide some relief to the taxpayers.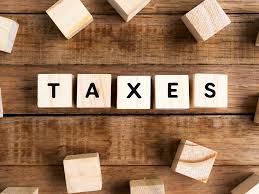 Dates for Making the Declaration Under Vivad Se Vishwas Extended to January 31, 2021
The government extends the date for making declarations under Vivad Se Vishwas (tax dispute resolution scheme) to January 31, 2021, from December 30, 2020. However, it has extended the last date for passing orders under the same by just one day, from January 30, 2021, to January 31, 2021.
Similarly, the government has extended the due date for payment of self-assessment tax to 15th February 2021. This will provide relief to small and middle-class taxpayers whose self-assessment tax liability is up to Rs. 1 lakh. Besides, it has extended the deadline for furnishing the annual return for fiscal 2019-20 to 28th February 2021.
In all, the last-minute extension has provided marginal relief to the taxpayers who were struggling to collate necessary information to file the return.