A current account helps businesses in the smooth flow of banking transactions. While in a business large number of transactions occur almost everyday. To sustain the natural flow of business, the limitations in the savings account will get in the way. Either by restricting the transaction amount or by charging hefty on crossing a limit.
To overcome such issues and avail additional business benefits, the Current Account is apt and mandatory for companies. Accordingly, it allows businessmen to carry out a frequent and large number of transactions per day. Further, providing many benefits such as overdrafts, business loans. FOREX, international payments, and so on.
Why Choose a current over savings accounts for business?
No Limit on number of transactions
No Limit on deposits and withdrawals from the home branch
Abundant facilities such as cheques, demand drafts, Internet banking, and mobile banking are available
Overdraft facility (allows to make payments exceeding the present balance by borrowing money from the bank to an extent)
Things to know before opening a current account
A Current account can be created by an Individual or proprietor, a Company or a Trust or Association. Note that, it is important to abide by the KYC rules. Consequently, the key goal of this is to eliminate limitations and ensure a smooth flow of transactions. Thus, increase the sustainability of the business. However, these perks come with few sacrifices mentioned henceforth:
Should maintain a high minimum balance
Failing to uphold the said amount will lead to high penalty (varies as per the bank or current account type)
Zero-interest rate on the money stored (However, few exceptional banks provide interest rates)
The bank can levy interest on borrowed funds but have low-interest rates in comparison with the rates of actual loan
Unnecessary addon services are usually very expensive
Types of current account
Depending on the transactions that the individuals wish to carry out, the types of current account are:
Standard Current Accounts – offers a zero-interest account with a minimum balance.
Packaged current accounts – provide a lot of advantages to account holders. Also, additional benefits like travel insurance, medical support, roadside aid, etc
Single column cash book- easy for daily transactions but overdraft facility is not suited
Premium current accounts- involves a multitude of customized features. Highly tailored for individuals with high financial dealings
Foreign currency accounts- it is well-tailored for any individual that has frequent international dealings
Different banks provide different types of accounts. For instance, HDFC provides ULTIMA, Supreme, Apex, EZEE, Max, Agri, Plus Current Accounts, and current accounts for hospitals and nursing homes. The details is clearly depicted on their home website.
Similarly, ICICI bank provides a diverse variety such as New Startup, Shubhaarambh, Roaming current account classic, standard, gold, and premium and finally, Smart business account, and gold . Likewise, SBI, Punjab National Bank, Yes Bank, IndusInd Bank, and Axis bank provide a variety of options.
How to Open a Current Account?
Any person owning a business or a partner affiliated to the business is eligible to open a current account. Further, this option is available in any commercial bank. Moreover, an individual may open the said account at a place most suited for his/ her needs.
An individual can either open a current account by approaching the bank for assistance. Or through the online application of the bank's website. Else ways, it can be initiated by Sms or call to the bank.
General Application form
Basically, the application form will gather details required by the banks. To gain a perspective of the individual's stability and requirements and hence decide on granting the account. Some of the general fields covered are:
Name and address
Contact details
Identity proof linked details
Business details
Associates, if any
Business services required
Nominee details
Owner details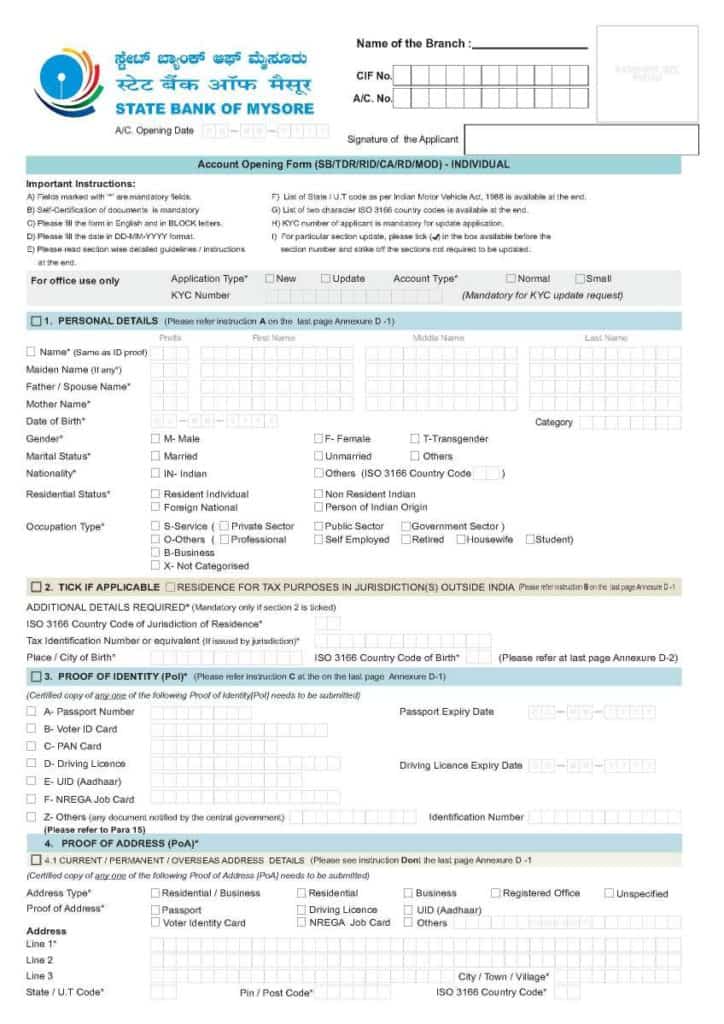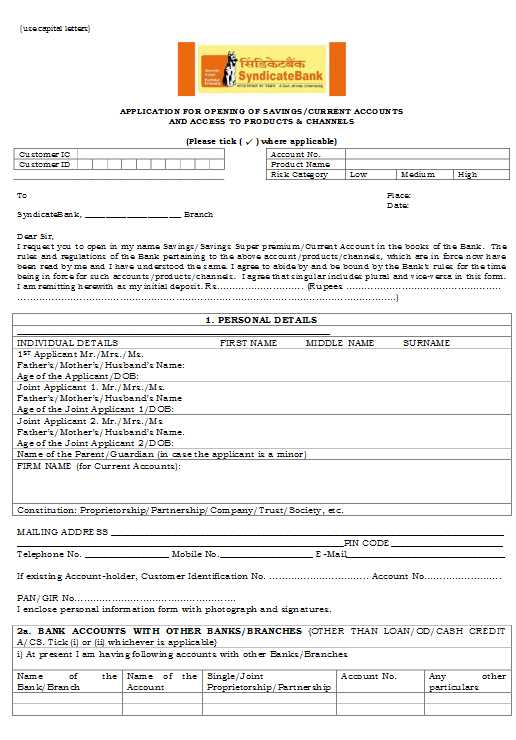 Note that, the applications received online or directly at banks will pose the same questions.
Required Documents
ID and Address proof (Aadhaar card, Driving license, PAN card, Passport, etc.)
Cheque from an existing savings account
Recent Photograph
PAN Card (if applied for PAN then its respective form)
Furthermore, on the type of individual additional documents are mandatory. Such as:
Certificate of incorporation (Companies and Trusts)
Board Resolution for Companies
Memorandum of Association
Articles of Association (Companies and Trusts)
Proof of communication address of the entity (Partnership firm/Trusts and Associations and Companies)
Updated Director list and List of beneficial owners holding more than 15% of the Trust (Trusts/Societies/Associations and Companies)
Shareholding pattern (Companies)
Certificate of Registration issued by Registrar of LLP (LLP Partners)
LLP Deed agreement and LLP Letter (LLP Partners)
Partnership Deed and letter (Partnership Firm)
Two documents issued from Government confirming the name and address of the Proprietor along with the name of the Firm (sole proprietorship)
That apart, excess information on documents based on category an individual qualifies is mentioned in this link HERE 
The listed requirement is almost the same that has to be submitted at the desired bank for opening a current account. Following the completion of the application process, the bank notifies the opening of a functional account. Subsequently, activation of internet banking and all other services will follow. Highlight that, the bank guides the individual through the entire process once the application is accepted.
Contrarily, there are current accounts suitable for Export firms. This provides the benefits of currency exchange with minimal transaction charges overseas. Moreover, provides benefits of communicating with banks for easy documentation