As of today, Delhi Coronavirus cases are at 1578 with over 32 deaths. Total 1505 active cases in the capital while only 41 COVID-19 positive patients have recovered. A spike in India's and Delhi's infection rate was noticed following the Tablighi Jamaat event at Nizamuddin Markaz.
Lowest Increase in New Cases Since 29th of March
Delhi confirmed just 17 new Coronavirus cases on Wednesday 15th April 2020. This is the lowest increase in new cases since 29th of March. Pizza deliver guy tested positive today in Delhi sending 72 families into quarantine who he had delivered pizza to.
Hotspots and 55 Containment Zones
From Monday, the region is categorized into the red containment and orange high risk zones. Also, after seeing 356 fresh cases on Monday, the national capital is implementing rigid measures.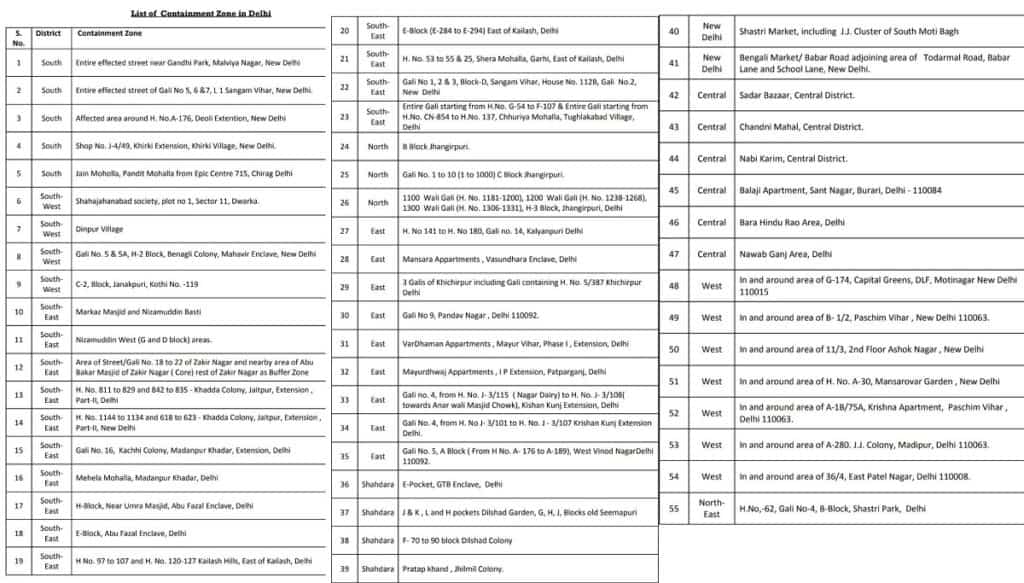 Situation in Hospitals
Several hospitals in Delhi are struggling to keep with the severity of the situation. For instance, Max hospital in Delhi had to go under self-quarantine (39 health workers) after 2 patients tested positive. Similarly, several hospitals are shut as they are preparing to fight the coronavirus battle. Thereby, abandoning several patients that are prone to other health issues and thus have no one to consult.
Low Testing
India has conducted 274,599 tests until Wednesday out of which Delhi conducted a little over 20,000 tests that gives a worrying picture. This is due to low testing kits available in India. However, 650,000 rapid testing kits have been sent from China today which will increase the testing throughout India including Delhi.
Delhi Fights Coronavirus
CM, Arvind Kejriwal launched a major sanitation drive to contain the spread. As of now, over 45 hotspots including E-block Abu Fazal Enclave, Kailash block, Bengali colony and several southeast districts (12) are set in Delhi. Nonetheless, one positive news in Delhi is that no active infection has been reported in Dilshad Garden in nearly twelve days. Dilshad Garden model should be followed in rest of Delhi to control the Coronavirus spread.
Deaths and Cured Cases
Delhi recovered cases are low as more people tested positive recently. Hopefully, number of cured cases will increase in the coming days.
Total deaths stand at 32 and cured cases at 41