After 3 days of no new Coronavirus cases in Jharkhand, the state gave out early signs of flattening the Coronavirus curve. However, with 10 new cases reported on 5th of May Jharkhand's hopes were vanished. Currently, there are 89 active cases while deaths reported are three and cured cases are 33.
Jharkhand Says No to Central Government's New COVID-19 Guidelines
Despite the government offering certain relaxations considering the low case rate, Chief Minister Hemant Soren denied lifting restrictions and was adamant on shops and commercial activities to remain closed until normalcy returns. Further, he allocated CRPF personnel to monitor the Ranchi area. The district of Ranchi remains the hotspot of Jharkhand with 91 total cases confirmed.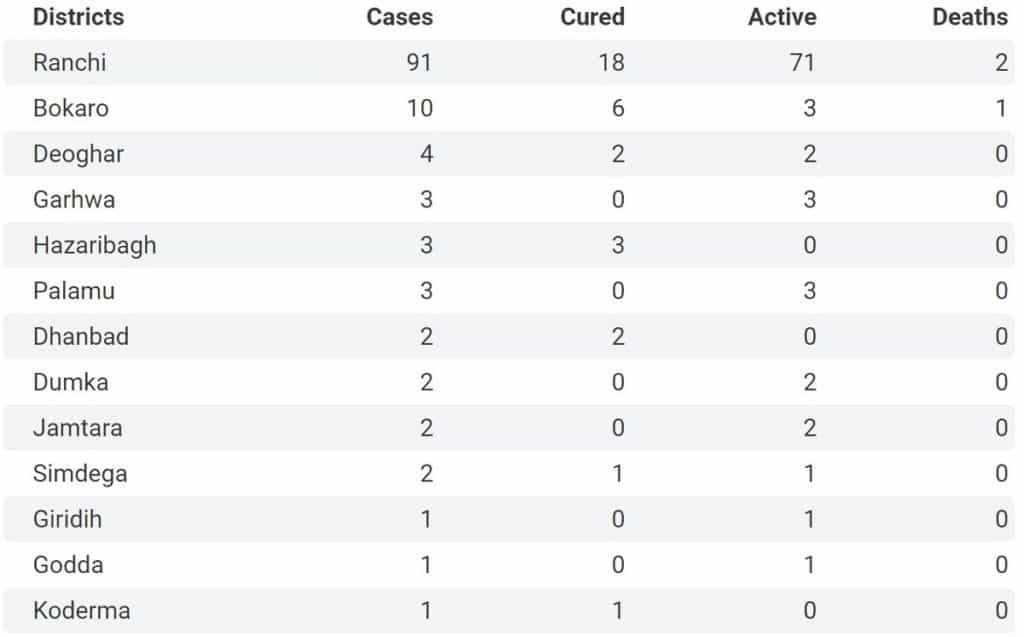 Concern Over Migrant Return
Jharkhand government reports that over 6 lakh migrants are stuck at over 12,000 locations across the country. Even though the government is trying its best to mobilise foods and essentials commodities for their survival, it gets challenging to sustain over each passing day. Also, CM showed concern over these migrants and demanded an explanation from states for not allowing them to return. Further, the CM forwarded a letter to PM requesting a uniform policy for Migrant return.
To help migrant workers stuck outside Jharkhand, the government launched "Jharkhand Corona Assistance App". The app gives information for travel and also provides quick financial help to migrants stuck outside the state.
Nizamuddin Event Not the Reason for Rising in Cases: CM
Jharkhand's CM dismisses the notion that the spurge in Coronavirus cases is linked to the Jamaat event in Delhi. Additionally, he emphasised that diseases do not differentiate between caste or religion, and thus we should stop blaming the event. Moreover, he justified his notion of dismission by asking an explanation for spurge worldwide, as they did not participate in the Tablighi or similar activities.
Cases of Communal Violence
Several communal violence instances have occurred amid the COVID 19 catastrophe in Jharkhand. In one case, over 200 people gathered outside the Ranchi cemetery to protest the burial of a COVID-19 deceased person. In another case, one tribal man died and two were injured when a pointless rumour began to spread. Following the spread of rumour that Muslim men spit intentionally to spread coronavirus infection, a boy was beaten to death near the Bhadauli village.
Subsequently, a pregnant woman faced abuse as she did not receive proper care when she visited a hospital for her delivery. That resulted in her losing the baby. She blames the hospital for this ill-treatment because she is a Muslim.
Healthcare Workers Attacked
Following the inhuman violence against the health workers and frontline workers, the Union Minister Javadekar said that any acts against these workers would face a non-bailable offence. Subsequently, Dildar Asari accused of misbehaving and assaulting a guard was arrested. In another instance, seven people were arrested for raising violence against health workers in Indore.